About David Reif – Arbitrator & Mediator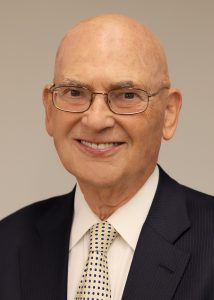 After four decades of litigation and dispute resolution over the full range of disputes, I retired from active trial practice to concentrate on providing individual, commercial, and business arbitration, mediation, and neutral services. Based on the practice described below, I bring broad experience in resolving – as litigator, a mediator and arbitrator – all types of disputes.
My practice covered the full range of litigation, with over two dozen jury verdicts. Over the past two decades, I worked extensively on litigation arising out of distribution relations (such as claims involving franchising, distributors/manufacturers' representatives, unfair competition, non-competition provisions, and disputes arising out of the termination and realignment of distribution relationships), representing parties at all stages of the distribution chain. Within the firm, I chaired the Franchise/Distribution Group.
I also focused extensively on intra-company disputes (including the respective rights of majority and minority owners, non-competition and the misuse of corporate opportunities, and valuation and other issues related to dissolutions and buy-outs). These disputes are particularly susceptible to early intervention, as the facts are, at least broadly, known to both parties and the amounts about which the parties are fighting can quickly be subsumed by litigation costs.
A third leg of my practice was general litigation. A summary of that work is contained in my resume.
As a former chair of McCarter and English's electronic discovery working group and a Fellow of the American College of E-Neutrals, I am experienced in both available technology and relevant law and can assist parties in resolving ESI disputes other than through expensive, risky motion practice.
I was selected as a "Leader in Their Field" in Business Litigation by Chambers for 2012, 2013; 2014; and 2015; as one of the Top 10 Lawyers in Connecticut and top 100 Lawyers in New England for 2013, 2014, and 2015 by the Super Lawyers Directory; and as a selectee by Best Lawyers in America in 2014 and 2015 editions in the field of Commercial Litigation.
Dedicated to quick and effective resolution

Click here to schedule your case with Dave...
Learn about Dave

professional experience, training, articles, awards, etc...
PRACTICE AREAS